How Daniel Lock will help you 'unlock' value and productivity in your organisation
If you're looking to improve productivity, for yourself personally, or your organisation, you're in the right place.
You must learn 'process and systems thinking' to achieve and maintain higher productivity.
I used the term 'unlock', not just as a play on my last name, but as a metaphor that the productivity is often there in your current system of working – but it's hidden waiting to be released.
How do you find what's going on in your business to 'unlock' this hidden productivity?
I'll break down the process and systems thinking research and business case studies into simple, actionable steps that can help you improve your business.
Sound interesting? Then check out my free eBook, the Fundamentals of Change Management:
What others are saying about Daniel Lock Consulting
Daniel is the very definition of change leadership. I know a handful of people with his level of energy, listening skills and creative insight. Daniel sets the bar for tilting mindsets to embrace change. He questions, brings a fresh perspective and converts complex concepts into easy languages. When speaking to large audiences he knows how to speak to their minds and hearts. Simply put, if you have the opportunity to engage Daniel, make sure you act fast…"

– SERVICE EXPERIENCE ADVOCATE,
Organisational Change Leader, Facilitator & Coach

---

Thanks! I was impressed by the receptivity of the group to your stories and example in your presentation on the fundamentals of Change Management at our conference. It was a wonderful learning experience, and the value added was your humorous and energetic delivery. I can endorse his speaking and presentation without reservation and would be happy to discuss details or answer any questions about his work for us."

– DOUG POWER,
Conference Director IQPC Australia

---

I have had the chance to appreciate Daniel's excellent presentation on change management and the chairmanship facilitating at one of my conferences in IQPC Sydney. His energy, enthusiasm, and credibility were very valuable to the event's success."

– MICHELLE OLIVEIRA,
Project Manager at IQPC Sydney
---
 About Daniel Lock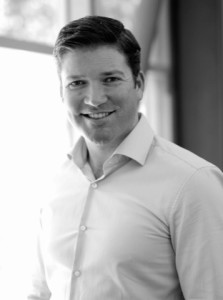 Daniel Lock is the principal of Daniel Lock Consulting a firm specialising in helping managers and executives improve profitability and productivity, through process improvement, project and change management. He does this by:
Simplifying processes to reduce complexity,
Speeding them to improve turn-around-time,
Reduce risk to prevent problems and assure success, and
Increase throughput, to do more with less.
Daniel prides himself on being a team player who blends in well with everyone, following an approach everyone can buy into, Daniel will you help you achieve results and outcomes everyone can accept with nothing to defend or explain.
After working in several of the world's largest corporations to improve processes, manage projects, and operations, he's focused on what he does best: partnering with clients to improve the their condition. You will find his approach contrarian and effective, having developed a suite of common sense tools and models focused on creating value.
He used a blend of analysis, data, and judgement to create systematic and dramatic results.
Daniel has worked with and been featured in:

If you would like to learn the strategies, tactics and models used in these companies check out my free eBook, the Fundamentals of Change Management: