The Fundamentals of Change Management
Free eBook explains how unlock value and productivity through powerful change management approaches and techniques.
In this ebook you'll learn the fundamentals of change management, why it's critical to achieve business outcomes, as well as tools and techniques to make change work for you.
Find out the three traditional approaches to change – two of which don't work.
How to make real change happen, with tools to help you along.
The role of top leadership, case studies of what not to do, and how to engage them for
maximum impact.
Change leadership may start at the top but the power is in the middle. Discover how to get
the heavy lifting of change done.
Learn what not do and avoid the major obstacles to change.
What support structures are needed and how to deploy them for maximum benefit.
The six steps to change: stay on track and implement rapidly.
A special must read report for CEOs, COOs, CIOs and operations managers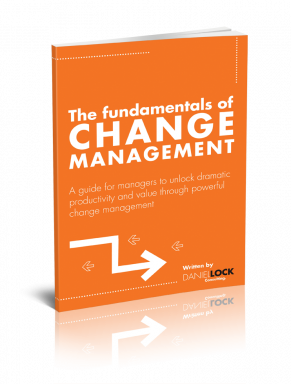 I hate spam too, so I use a double optin process, please look for the email. I will not share or sell your information.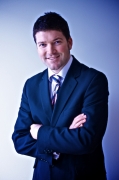 Daniel Lock is the principal of Daniel Lock Consulting, a firm specialising in helping organisations unlock hidden value through to achieve new heights of success through process and change management.
Daniel has worked with Westpac, National Australia Bank, Macquarie Bank as well as numerous smaller organisations helping them to improve processes, operations department re-organizations and department amalgamations.
Daniel is a regular speaker and board member on NSW Change Management Institute, and has had his work published in CIO.com.au, Process Excellence Network, and Management Today to name but a few publications.
The facilitation of strategy formulation, implementing innovation strategies, process improvement and coaching in creative and innovation has been numbered amongst his work.